A dedicated team of volunteers gathers, stores and distributes food to community members on a weekly basis, under the guidance of our Food Security Lead.
The Food Bank is supported solely through generous financial and food donations from the community, efforts of many supporters who organize food drives and a variety of fund-raising events.
As of May 2018, Nutritionist Lynn Grossutti offers no-cost nutritional advice at the Sunshine Coast Food Bank twice a month on Wednesdays at the food bank. Program participants are encouraged to sign up for the by appointment consultations to learn more about nutrition and healthy eating.
Volunteers are the back bone of the Food Bank. They are rewarded from knowing that they are making a difference in people's lives through citizen participation. Their contributions are appreciated and honoured by the community. If you would like to join the Food Bank team, please call the Food Security Lead.
If you or your group would like to get involved and organize a food drive or a fund-raising event to support the Food Bank, please call the Food Security Lead. We'll offer assistance however we can. Financial donations over $25 are tax receiptable, and may be processed online through our webpage, mailed or dropped off at Community Services head office.
Please come to the Food Bank during opening hours to register for services. Hours are
Wednesdays 10:30 am – 12:30 pm and 4:00 pm – 6:00 pm and Thursdays 10:30 am – 12:30 pm.
You will need:
Identification for each person in the household, Personal Health Care Cards are acceptable.
Proof of residency on the coast, driver's license, hydro bill etc. (we do make allowances for the homeless)
If a member of the household is over 19 years of age we request they come to the Food Bank with the client and inform us that they share the house and would like to access the Food Bank. If they are not able to do this they are requested to call us to confirm and write a brief note.
Currently, the best way to support the Food Bank is by donating online here, or by mailing a cheque to SCCSS, PO Box 1069, Sechelt V0N 3A0. Currently, we are not accepting donated food items at the Food Bank due to social distancing measures and concerns around sanitization. If someone wants to donate food (not money) to the Food Bank, they can go to their local grocery store, purchase food and leave it in the bins provided at each location. Monetary donations to the Food Bank can be dropped off at Inlet during business hours.
Sunshine Coast Food Bank is a proud member of Good Food Organizations, Food Banks BC and Community Food Centres Canada.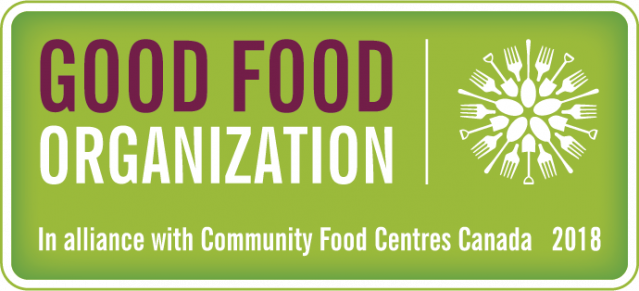 A project of Community Food Centres Canada, the Good Food Organizations initiative supports food security organizations by increasing their capacity to offer healthy and dignified food programs in their communities.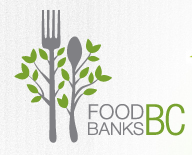 Food Banks BC seeks toinspire, empower and support over 100 member food banks across the province to achieve hunger-free communities.
Through partnerships, programs, and advocacy, Community Food Centres Canada seek to increase access to healthy food in low-income communities, build food skills, increase belonging, and mobilise communities to push for change.
Program Contact Information
Norm Blair, Food Security Lead
Location & Hours
5657 Lamprey Lane, Sechelt
Get Directions
Food Bank Customers
Food is distributed to our customers on the following days:
WEDNESDAY 10:30 am - 12:30 pm and 4.00 pm to 6:00 pm
THURSDAY 10:30 am – 12:30 pm
Food Bank Donations
Food Bank donations are gratefully received on the following days (except holidays):
MONDAY 9:00 am to 1:00 pm
TUESDAY 1:00 pm to 3:00 pm
WEDNESDAY 1:00 pm to 3:00 pm
THURSDAY 9:00 am to 1:00 pm