This program helps youth to develop skills for transitioning to adulthood and independent living with confidence and success.
When youth are discharged from care, they are not always emotionally, educationally or financially ready. The purpose of this program is to better prepare youth with tools and resources to navigate their community and thrive independently.
What you can expect from the program
Through both one-to-one and group meetings, youth will be supported to meet their individual goals:
practice life skills in real time;
build connections with an appropriate adult;
identify a support network who can provide on-going support after discharge from care;
work through relationship complexities, develop healthy communication skills, and learn to set boundaries;
navigate Youth Agreements and secure housing;
develop employment skills, support through high school, and long-term academic planning towards post-secondary education;
gain comprehensive knowledge around their rights and the confidence to use their voice.
We take a client-centred approach - youth are empowered to set goals that align with their values.
How you can take part
Contact Sunshine Coast Community Services directly to inquire further about this program. Referrals through MCFD are made priority. The program is free and confidential.
The Youth in Transition Program is consent-based and voluntary. Youth and Youth Worker take time to build rapport and collectively set the course for service delivery.
Youth Advisors will meet with youth at their school or at a location of their choice. Visits can also be arranged by appointment through the program contact at our Gibsons and Sechelt offices.
This program is funded by BC MCFD.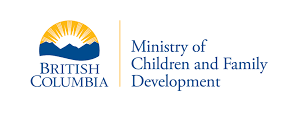 Program Contact Information
This program is offered as an outreach service. Counsellors will meet with youth in their homes or at a location of choice. Visits can also be arranged by appointment at the Community Services 5638 Inlet Avenue Office in Sechelt. Get Directions