Thyme Second Stage Program
Providing housing, support, and advocacy for women and children who have experienced violence and who can benefit from additional support to rebuild their lives and connect to community.
Thyme Second Stage Program is a second stage transition house for women and children fleeing abuse.
Women and children at Thyme receive safe, affordable housing, referrals, advocacy and support, in a confidential location, for 12-18 months while they rebuild their lives and make community connections.
Personal support for women and children means the provision of crisis and emotional support, safety planning, access to information, education regarding the dynamics and impacts of violence against women and children and how to heal from these impacts.
What to expect
The Thyme program involves commitments from you as a participant as well as commitments from staff to offer support in a range of ways to you and your family.
As a Thyme participant, you will:
Participate in weekly one-on-one meetings with your Family Support Worker where you will identify and work towards goals that you have for you and your family during your stay at Thyme (e.g. anything from getting connected to local resources, to healing from the impacts of abuse to making court applications, to returning to school, to making more time in your life for self-care).
Participate in a weekly group with the other participants at Thyme that focuses on feeling empowered, learning about abuse, boundaries and safety, enjoying recreational opportunities together and more.
Voluntary children's support and drop in program is offered to create a fun, safe space for children to come and learn new social, emotional and self-regulation skills as they grow.
Participate in monthly meetings with the Child and Youth Support Worker to ask questions about your children, bring forward concerns about your children's needs or behaviours, and access support for the big role you play as a parent to children exposed to violence.
Benefit from on-going emotional and practical support, information, education, referrals and advocacy from your Family Support Worker.
Join "family" meals and events throughout the year when possible, where all families come together with staff to celebrate holidays and new beginnings.
How you can take part
To be eligible for the Thyme Second Stage program, you must:
Identify as a woman, or trans woman (unfortunately, our facilities are not wheelchair accessible).
Have joint or sole parenting time of two or more children under the age of 19.
Have left an abusive relationship within the last six months and are committed to staying out of the relationship with the person who has perpetrated abuse.
You can contact Thyme yourself to get an application, or be referred by a worker from another SCCSS program you are accessing.
Staff at Thyme will review your application and get back to you or your worker within two weeks. Thyme staff will select one or more applicants to meet and interview based on eligibility criteria and priority assessment factors.
If you are offered to meet with Thyme staff, you will have the chance to learn more about the program, discuss any safety concerns and goals you may have, and see if it is a fit for you and your family before being offered a space in the Thyme Second Stage Program.
An interview does not guarantee space at Thyme.
This program is funded by BC Housing and community support.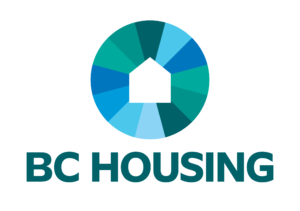 Program Contact Information
Sunshine Coast Community Services
PO Box 1069
5638 Inlet Ave.
Sechelt, BC, V0N 3A0