The Kids In Motion (KIM) program was established in 1994. The purpose of the program is to support the participation of children with special needs in recreation and leisure activities.
Examples of recreational activities supported through KIM:
Therapeutic horseback riding
Swimming
Music makers
Martial arts
Dance
Drumming
Yoga
Gymnastics
What you can expect from the program
Applications are reviewed on a monthly basis. Funding is dependent on donations. If funding is approved, Sunshine Coast Community Services will send payment directly to the provider of the activity or reimburse the family with submission of receipts. Full funding may not be available. If funding is provided, attendance and participation are required.
How you can take part
A member of the Early Intervention team may recommend an activity for your child to participate in.
Eligibility Criteria: Children and youth with special needs from birth to age 18. Priority is given to children who do not have access to other funding sources.
Other Funders Info: For a full list of other programs offering funding support to access recreational activities, please visit our website at sccss.ca/programs/child-development-youth-services/special-services/kids-motion.
If you are interested in the KIM program, please contact your service provider.
This program is funded by Sunshine Coast Lions Club and by community donations.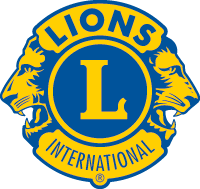 Program Contact Information
This is an outreach service that is provided on an ongoing basis. Contact Sunshine Coast Community Services to learn more.