Physiotherapy Services provides intervention to support children (birth to school entry) to develop the gross motor skills necessary to participate in physical activity and play as independently as possible.
Physiotherapists help in the development and quality of gross motor function, balance and coordination skills such as sitting, crawling, standing, walking, running, and jumping. They may recommend adaptations to activities in the home, preschool and daycare as well as support participation in community recreation programs.
The aim is to ensure that a child's disability or delay is not an obstacle to participation and quality of life.
What to expect
Formal or informal assessment is done to more clearly define concerns and determine the level of a child's function. A program may be developed that can facilitate gross motor skills that are emerging or showing delay. Intervention includes working in partnership with families and caregivers so that treatment strategies can be integrated into the child's daily routines. Therapy includes the use of adaptive activities that are developmentally appropriate and of interest to the child. Recommendations and support may be provided with regards to provision of adaptive equipment such as splints and specialized mobility devices such as walkers.
How to take part
Anyone can refer to physiotherapy services including the family, social services agencies, physicians, daycare and preschool providers, and any other professionals. The family must be aware of the referral and a referral form completed.
Please click here to complete our secure online referral form.
These services are funded by BC MCFD.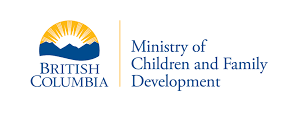 Program Contact Information
Holly Higgins, Physiotherapist