Cupid's Sale Returns Feb. 9th & 10th
Our annual Cupid's Sale returns -- and this time it is a two-day event!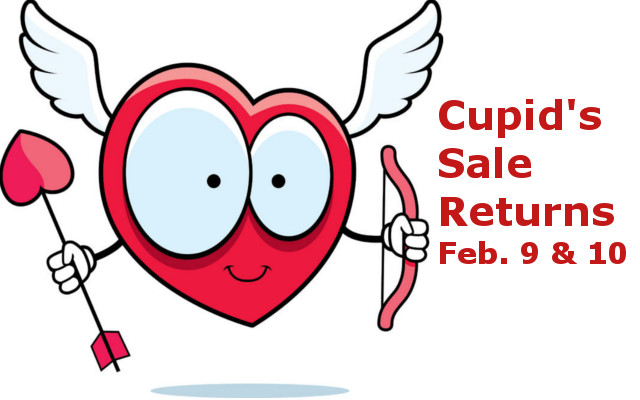 Our annual Valentine's Day sale returns and this time will be a two-day event!
Visit Sunshine Coast Community Services Thrift Store (731 North Road in Gibsons) on Friday, February 9 and Saturday, February 10 between 9am and 4pm to "take aim" like Cupid for up to 60% off your store purchases! Prizes range from 10% to 60% off store merchandise.
Come see what we have in store for you!
Happy Valentine's Day!