Children's Festival & Duck Pluck Returns June 15
The Children's Festival and Duck Pluck returns on Saturday, June 15, 2019 at Dougall Park from 10am - 2pm. This year's event will feature the musical talents of JUNO-nominated Will Stroet of Will's Jams, Graham Walker and Mr. Doug. In additional, there will be face painting, a dress up box & photo booth, storytime with local author Sarah Joseph and a teddy bear hospital!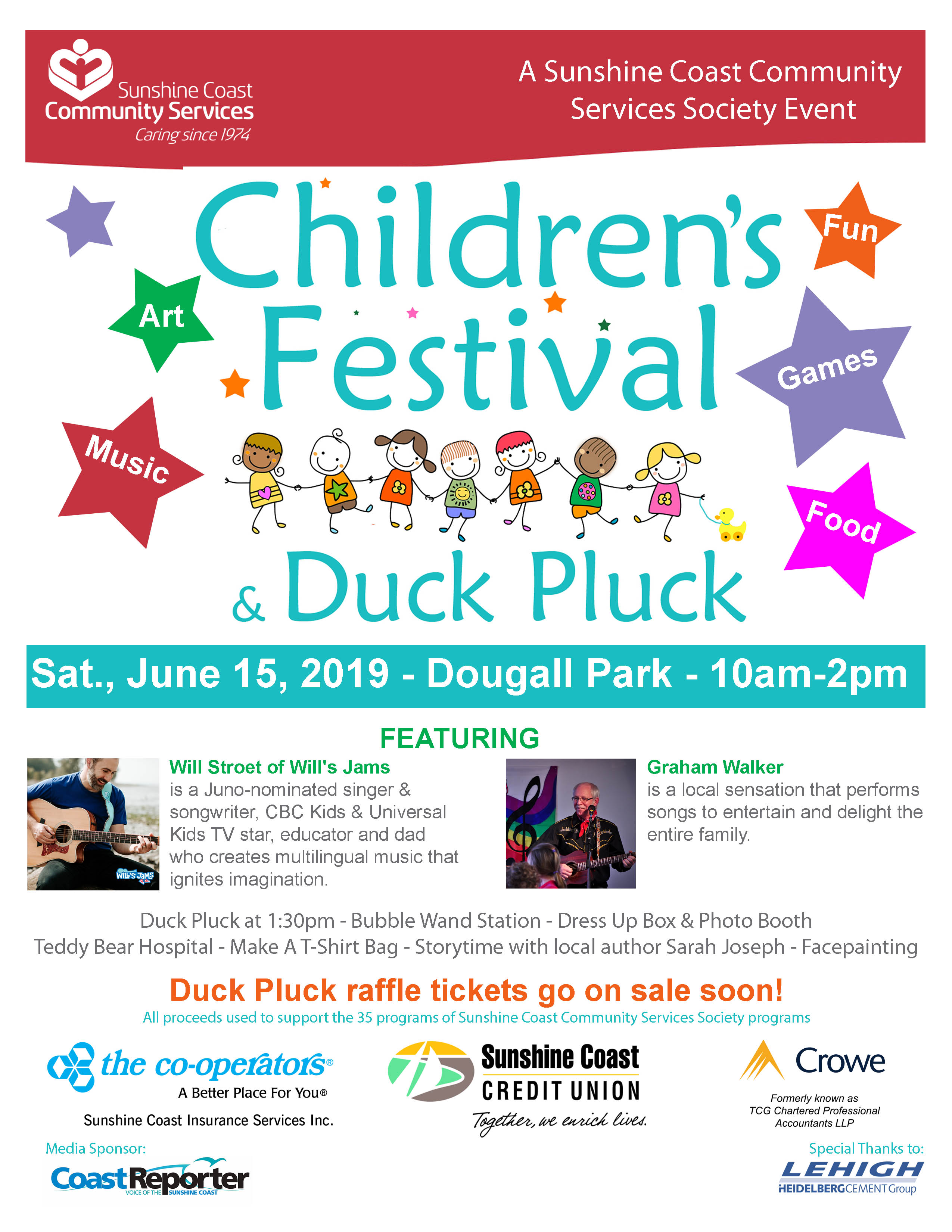 The Children's Festival and Duck Pluck is a family event held at Dougall Park on June 15, 2019 from 10am to 2pm. The event enriches the lives of children and families on the Sunshine Coast while delivering a magical afternoon of music, art, theatre and interactive games.
This year's festival will feature a guest performance by JUNO-nominee Will Stroet of Will's Jam's. Will is a singer and songwriter, CBC Kids & Universal Kids TV star, educator and dad who creates multilingual music that ignites imagination and motivates movement in the young and young at heart. The musical line-up will also include the talents of local sensation Graham Walker and Mr. Doug.
Other activities include story time with local author Sarah Joseph, a Teddy Bear Hospital (bring your stuffies and dolls for repairing!),t-shirt bag how-to, and a dress up box and photo booth. There will be face painting, bubble wands and fun!
And the DUCKS are back! Starting in May, we will be selling raffle tickets for the Duck Pluck! Tickets (one for $5 or 5 for $20) will be available at various locations on the Coast (check back for details!) and at a booth the day of the festival. The Duck Pluck will take place at 1:30pm at the Children's Festival. Ducks will be plucked one by one. Each duck has a number that corresponds with sold raffle ticket numbers. Over 20 prizes are up for grabs, including:
Inflatable Floating 5-Person Island from Canadian Tire
$350 BC Ferry Travel Vouchers
$200 MEC Gift Card
1-Day RIDE XL Paddleboard Rental with paddles and PFD's for six users from Trail Bay Source for Sports
$25 Gift Certificate for Usbourne Books
$50 Gift Certificate to Fainting Couch (donated by Suzanne Doyle-Ingram)
2 Hours of Deep Cleaning Services from Deckhand Cleaning Company
$50 Gift Certificate for Pet Value
$100 Gift Basket from Gibsons Florist
$100 Gift Card for Mark's Work Warehouse
$20 Gift Certificate from Tailwinds Books
$25 Fresh from the Coast Gift Certificate
$25 Creative Expressions Gift Basket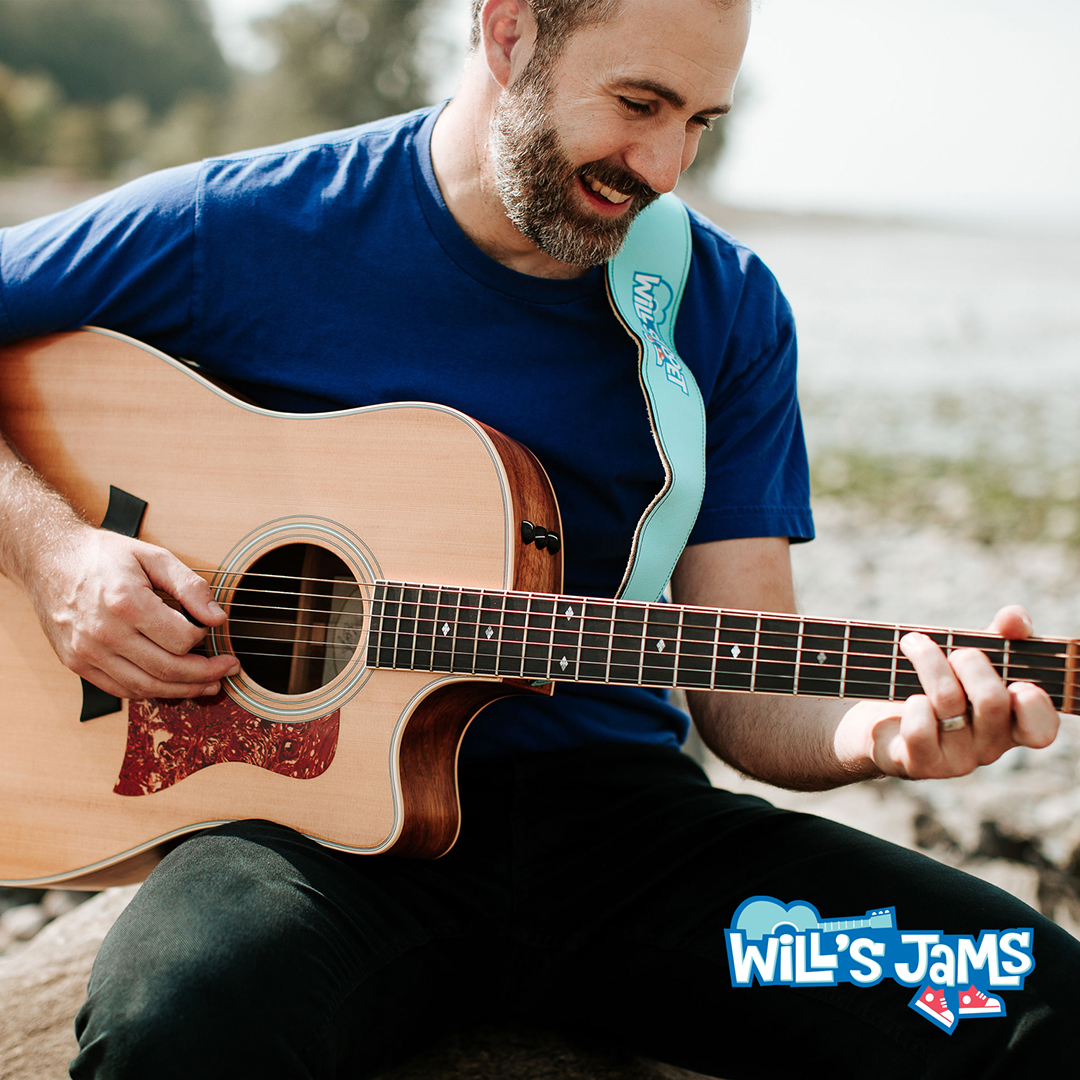 All proceeds from the Children's Festival and Duck Pluck raffle goes to the Sunshine Coast Community Services Society, the largest non-profit on the Sunshine Coast. We would like to thank our sponsors: Sunshine Coast Credit Union, The Co-Operators (Sunshine Coast Insurance Services Inc.) and Crowe MacKay LLP. A special thank you to the Coast Reporter (our media sponsor) and Lehigh Materials
Interested in sponsorship or raffle opportunities? Contact Devon Kennedy at dkennedy@sccss.ca.